Bet you didn' know I needed a "green card" did you? Yep, I did & my good buddy Terry designed & sent it to me.
She said she was making notecards & thought of me when she made the turtle.
Thank you Ms.T for thinking of me & putting a smile on my face & the neighbors wondering why I was cracking up when I got my mail & saw this.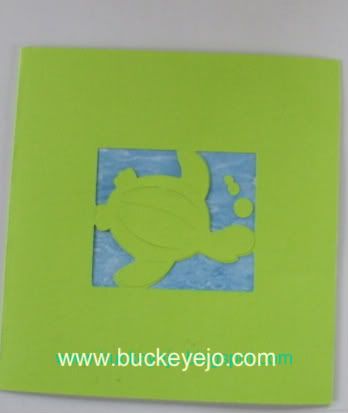 For those of you that don't know this: I am called "turtle" on Nana's board.